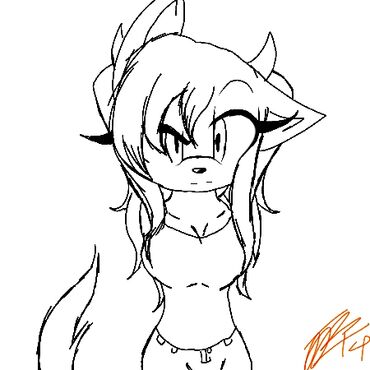 "Hello, i am the daughter of Evil, The Danava."
Basic bio
Edit
Name: Danava Jigoku
Age: Unknown [Appear 19]
Species: DemiDevil
Personality: Danava could care less what people think. In fact, Danava has a rather cold personality, but can be insane at the same time. Calm yet cazy... A strange combination.
Likes: Evil, violins, playing Violin, Singing evil songs, insulting people, speaking to the devil himself[yes], driving people up the wall [Verberly and phyiscal], bitter foods and spicy foods.
Dislike: Cheerful people, peace, and sane people.
Attire: ....[Thinking on]
eye color: Crimson red
Fur color: (Thinking on)
Backstory
Edit
Danava used to not be the daughter of evil, but she was a sinner of her past life. Evil deeds was her name, a dream she lived in years. Cold, snappy and bitchy was Danava, and no on like her. But, the only peace she truly had was playing her violin, a work of art for sinners and saints, as stories would say...
Now, Danava is the daughter of evil, a offspring of the Devil to say.
Theme songs
Edit
Relationships
Edit
The Devil - Pretty much her father now.